Introduction
Top reality porn site, VlogXXX invites you to feast on the hottest behind-the-scene videos ever released for adult entertainment viewing! You'll get to see how the most popular porn stars behave and prepare before the professional filming. There are no scripts to follow, no angles to emphasize, no characters to represent, only real people enjoying naughty interviews and hardcore sex. It's as if they are warming up before getting their job done. However, once you've seen the hot and naughty BTS, you'd realize porn stars have emotions, too, and that they also engage in casual and carefree sex!
Site Layout
So, how about the design standpoint? As with any other premium porn site, the official website looks incredibly pleasing. It has a full-screen video trailer that extensively tells you what this collection is all about. It's nice and clean and flaunts impressive navigation and topography. You'll also appreciate that it has a few pages, which means you can count on a more streamlined experience compared to those single-page porn sites.
And of course, the creators of this BTS collection know you're in for some fun, and so they made sure you'll get a straightforward content presentation. Right away, you'll see the hottest videos and their tempting trailers. This list is followed by crystal-clear photos of some of the most popular porn actresses and actors ever to grace the xxx industry. Wherever you go, you'll see visuals and textual information that will guide you as you browse deep into the heart of this collection. There are also freebies you can unlock as you go such as an exclusive interview with the ever-gorgeous Riley Reid!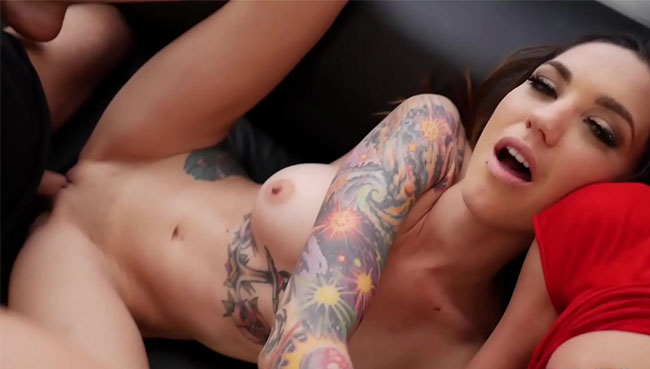 Chicks and Movies
Yes, many porn sites boast chart-topping performers. But, have you ever seen how these performers prepare for their big performances? Have you seen how lovely ladies such as Vanna Bardot, Gianna Dior, Cherie DeVille, Kiara Cole, and Adira Allure behave before the cameras go rolling? Well, if you want a more intimate experience with these horny girls, you better get yourself a membership to this porn site. It is by far the best community that offers exclusive BTS interviews and warm-up hardcore sex scenes. The style of filming is casual, which gives a more relaxed atmosphere to views and porn performers alike. You might not understand it yet if you're used to watching flawless porn videos, but we encourage you to give it a try, and you'll soon change your mind.
Bottom Line
Just like our favorite Hollywood films and TV series, porn movies require skills, talent, and attention to detail. It's more than just rolling the cameras, getting the performers naked, and paying them to bang each other based on the storylines. Porn performers, especially the award-winning ones, take their job very seriously. So, whenever they have to film xxx videos, trust that they will do anything to get themselves ready and in the right mood. And the result? The growing and trending reality BTS vlog collection of VlogXXX!

---