Introduction
So here we are again in our weekly roundup of what is hot and popping in the adult film business. I know, I know, you all feel greatly indebted to this selfless service we are giving you thirsty males out there, but really there is no need to fret. You guys can thank us later, were not really in a hurry. Today we have taken on the task of checking out Pornstar Platinum for you gentlemen. Is this finally the Aston Martin of the pornographic industry we have all been patiently waiting for? Like their name suggests, this wonderful place is filled with porn stars that do what they gotta do, and pretty good at that. Pornstar Platinum is a mega site that contains network after network of your favorite curvaceous bimbos and their channels. They offer a roster of the kinkiest videos of the bustiest and boldest best-loved females as well. What is great about this site is they frequently update their page with new videos to bring you up to date. Either way, you chaps are in for a jolly old time as you discover this site and turn this glorious page into your preferred adult playground.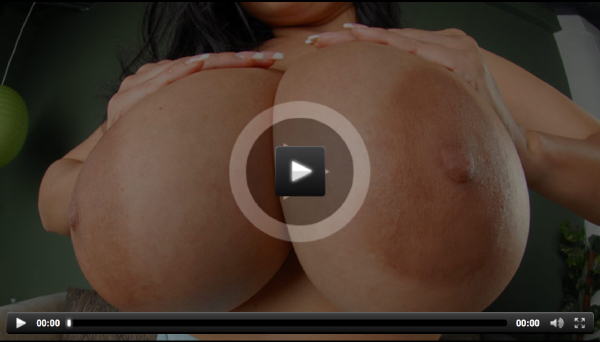 Site Layout
What I immediately noticed when I checked out the site is its logo. Anyone would agree that a good logo will take you places…kinky and sexy places. But what the hell, I digress. Their logo is pretty straightforward, with a busty chick on all fours titties dragging on the floor with the catchy and bold words Pornstar Platinum very prominently seen. Another great thing I need to point out is that you can browse the contents of the site in the order it was posted. It is also pretty easy to navigate so plus points have to be given to whoever came up with the design. Once inside the members' area of Pornstar Platinum I found myself admiring the well put together and, I must say, rather unfussy layout. Another major plus is that the site offers interaction with their unending list of voluptuous models. These stars hold and have regularly occurring live shows and if you are a member of this exclusive site, you'll have all access and actually have a chance to converse with your adored porno stars. I'm also very happy to announce to you gents that this site have almost all of their content in HD or the highest resolution possible your sex filled mind could ever lay eyes on. So a good internet connection is needed if you want crystal clear jugs happily bouncing in all directions in front of you as you beat that man meat lifeless. But if you don't have a reliable connection, you can always download the videos for later viewing as they offer them in most formats downloadable. Did I also mention Pornstar Platinum is available on mobile? No? Well you know what that means right? You can watch your favorite videos at work on your lunch breaks or check for updates on your coffee break if you're really that excited. Do I hear a fuck yeah?!
Chicks and Movies
Pornstar Platinum isn't exactly new to town. They first hit the interwebs with their banging content in 2010 and has since then grown into one of the largest porn star networks of the day. They also feature many of the industry's top performers, as well as the rising and most searched chicks in this competitive trade. As if pornstars aren't already shining so brightly with their extra glossy lips, Pornstar Platinum decided that just wasn't good enough! You'll often find your precious chicks with their booty and twats high in the air and later on their enormous double cups drizzled with precious man juice. Busty hotties aren't the only one's calling this mega site home too though. Pornstar Platinum also features the solid-as-fuck Pornstar Justice and Prince Yashua who are often seen pounding their co-stars mouth and pussies in broad daylight. You lads can learn a thing or two from these sex gods as they ravage and pleasure the hell out these horny women into heaven. The hottest names in porn on Earth are all here cramped up in one site, you'll never run out of videos to watch for the rest of your horny life. This mega site solves the problem of those fans who loves the one-on-one interaction an official porn star site offers but want more than just one porn star. What we love the most about this site are the regular live shows. Who needs to go to a strip club and waste a lot of bills on chicks you can't touch when you have a lovely big assed, juggly tittied whore waiting for you in the comfort of your bedroom computer screen? So if you're looking for a hell lot of a good time, Pornstar Platinum is the one for you.
Bottom Line
Pornstar Platinum is a golden, no, make that a platinum collection! Because of the offered site interaction with the fans other porn sites don't normally offer, a steady stream of porn enthusiasts are seen lining up to get a hold of this cum drenched subscription. Overall, Pornstar Platinum is a really good porn mega-site. It has the hottest and boldest females giving Oscar worthy performances, whether you're into girl to girl action, girls giving head, or an all out pussy party. Because of the wide variety seen on the site, the age old episodes still hanging around here isn't going to sink this booty filled boat, not will all the humungous melons keeping it afloat!