Introduction
Great 4K creampie porn site, Got Filled gives you high-ranking porn stars who don't mind getting fucked and creampied by a stranger! You'll usually find these models looking dashing in their bikinis while strolling on the beach or rocking the streets in their supermodel outfits. But, no matter how highly they think of themselves, they all fall victim to a very lucky guy who seems to have all the sex appeal in this world! This guy would approach the hot ladies and invite them back to his place, that easy! The videos will show you how hot and wild the girls are, and of course, how lucky this well-hung guy is. You would even hear the ladies begging to be creampied after a few rounds of hardcore fucking!
Site Layout
Though it might look basic in design compared to other modern porn sites that grace the Internet today, you have nothing to worry about because it has enough browsing tools and they all work well. You have a basic search bar, a sorting feature that is pretty much enough to help you find what you are looking for, especially if you are in a hurry. You can key in tags or the names of your favorite performers and you'll find what you need in an instant. Simple, fast, and efficient browsing experience, this is a hundred percent guaranteed on this porn site.
Since Got Filled is a new collection and it still needs time to build a reputation, you might want to test the water first. Lucky for you, the site has three membership packages. The first two plans, one month or three months, are recommended for members who are just curious about the creampie niche. But, if you are sure that you will crave to see creampie porn now and then, you'd better sign up for the yearly membership. As it normally goes, you'll get great discounts and amazing perks when you choose the site's long-term membership subscription.
Chicks and Movies
The collection of Got Filled might have an already common story line, a guy approaching hot girls and trying his luck for a quick hookup. You might even remember having watched xxx videos with the same backstory. However, what makes this simple concept way more special than what you might have seen in the past is the impressive roster of gorgeous and talented porn superstars. We are talking about Brenna Mc Kenna, Bunny Colby, Charly Summer, Marilyn Johnson, and so many more! These girls can make you cum even without taking off their clothes! So, imagine them naked and all sweaty after a hardcore fuck, with those hoarse voices begging the guy to fill their pussies with massive loads of cum? Perhaps, you'd cum earlier than these hotties!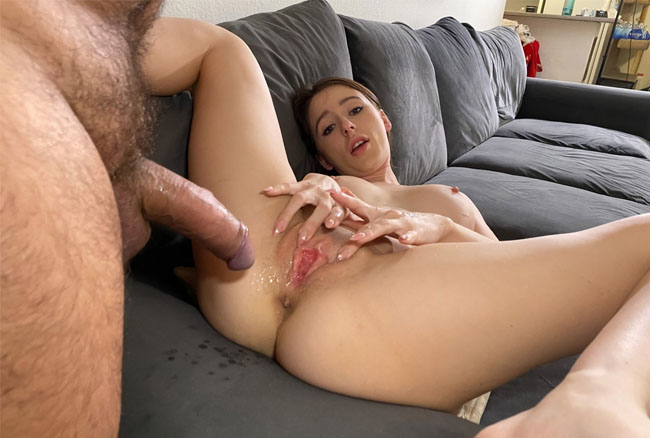 Bottom Line
Got Filled is a premium creampie porn site that makes a simple xxx concept look way too hot and refreshing because of its talented models and high-quality production value. The web design is also top-notch and the membership plans are carefully tailored to give you exactly what you need. The updates are consistent and before long, this collection would be in the lead in terms of quality and quantity!
Discount
If you enjoy the content Got Filled gives you, you will feel happy to unearth that we make available a token to enter it, although there are many other sites providing you with top-notch deals like on Goodpornsites.net you have the chance to get a favorable Got Filled discount and Best-paypornsites.com as well gives interesting and up to date Got Filled discount.

---
or get to know something more about Got Filled on some other quite good review sites.
---